Our Story
LambMa started out sewing over-the-collar dog bandanas for her GrandPups as gifts. As time went on, friends and family started asking for LambMa to make a dog bandana for their pups too! LambMa enjoys sharing her creations so much that she opened her shop, That's Sew LambMa.
LambMa wasn't always called LambMa. When her first granddaughter was born, there was a lot of discussion around which name she was going to use. Everyone is already called Grandma. Grandmother is much too formal. She didn't feel like a Nana, GiGi, Nonna, YaYa, or even a MiMi. LambMa has loved lambs her entire life, so it only seems right that this grandma would adopt the name LambMa.
Rescue dogs are very special to LambMa. For every bandana LambMa sells, she donates one to a local dog rescue for newly adopted doggies to wear home with their new family.
Heeling Heeler Hearts Dog Rescue
Heeling Heeler Hearts Dog Rescue opened in January of 2015. They rescue cattle dogs and catahoulas. Heeling Heelers Hearts rescues, rehabs, and adopts these amazing breeds into loving homes.
If you're interested in rescuing one of their beautiful and lovable dogs, reach out to them on their website at azblueheeler.com or through email.
Support Heeling Heelers Hearts today by buying the LambMa Rescue of the Month Bandana below! Every sale benefits the rescue financially.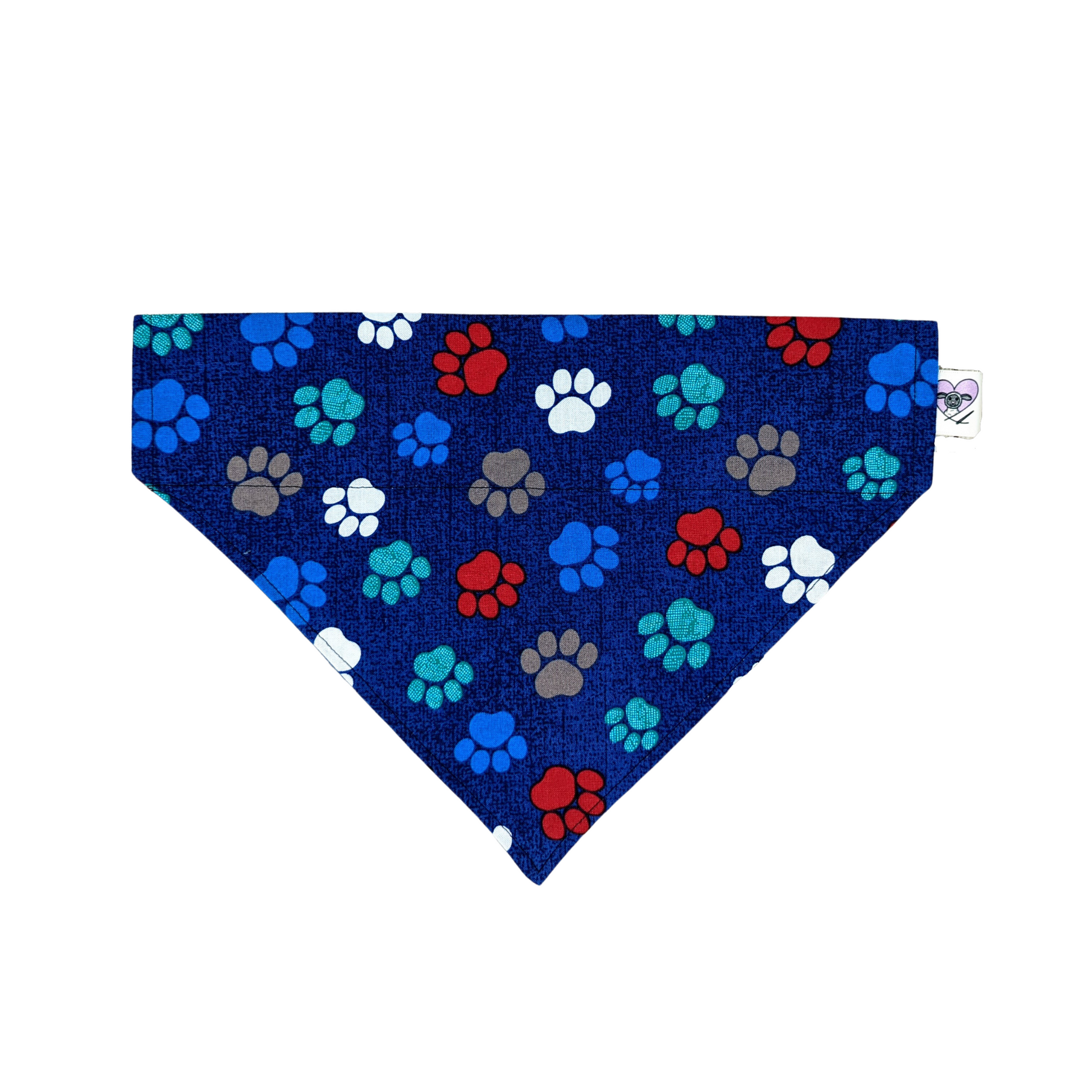 Paw Print - Dog Bandana
Regular price
Sale price
$10.99 USD
Unit price
per
Sale
Sold out
Share
View full details